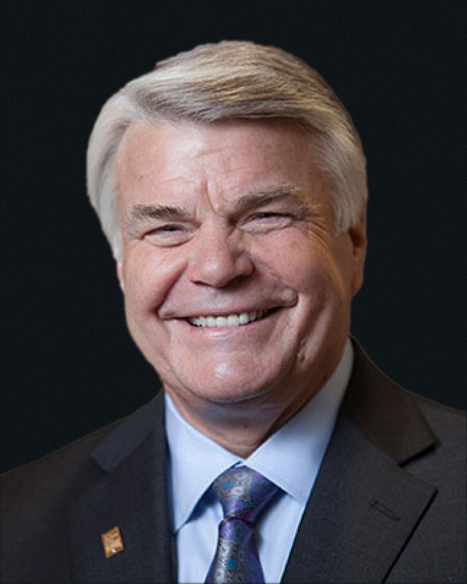 William "Bill" H. Krul, II
CEO & Senior Partner, Miller-Valentine Group
Bill is chief executive officer and senior partner of Miller-Valentine Group headquartered in Dayton, Ohio, where he has enjoyed a 36-year tenure since 1969 when he began as a field employee.
Now, as chief executive officer of one of Dayton's strongest real estate, development, and construction firms, Bill's primary focus is centered on maintaining the company's fundamental philosophy of customer satisfaction and community involvement.
His strong commitment to the community is evidenced by his service to many area organizations. He serves on the boards of Sinclair Community College, Easter Seals/Goodwill, Dan Beard Boy Scouts of America, and The Wellness Community, where he serves as chairman. He also serves on the advisory boards for numerous local companies.
Bill, a member of YPO from 1981-1999, was very active in numerous leadership and officer roles. He served on the YPO International Board of Directors, was chairman of the 1995 YPO East Central Area Conference in Scottsdale, Arizona, and chairman of the 2002 WPO Central Regional Conference at The Broadmoor in Colorado Springs, Colorado.
Bill and his wife, Patricia, are the parents of three children. Patricia is a Professional Life Coach and Guided Imagery Therapist. She has sung for many years for the Dayton Opera Educational Outreach program; and is involved and performs in Community Theater.