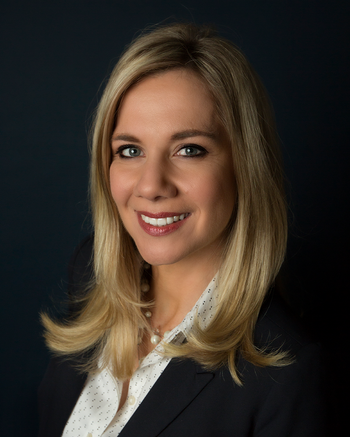 Megan Frankel
Megan Frankel joined Healthnetwork Foundation in 2017 with over 15 years of experience in the healthcare field. Most recently, Megan served as the Senior Director of Global Executive Education at Cleveland Clinic. In this role, she was responsible for developing, promoting and executing Cleveland Clinic's leadership development programs for physicians, administrators and nurses traveling to Cleveland from around the world.
Prior to that, Megan served as Senior Director of Marketing Account Services at Cleveland Clinic. In over 10 years in marketing, Megan supported nearly every hospital service line and launched many new and innovative initiatives that have since become standard practice. Megan has traveled extensively to hospitals around the US and around the world in support of Cleveland Clinic's broad affiliation network.
She is grateful to be able to utilize her deep knowledge of the healthcare industry to support the important efforts of Healthnetwork. Megan is a graduate of John Carroll University. She lives in Chagrin Falls with her husband and two children – all avid sports fans (particularly Cleveland sports).