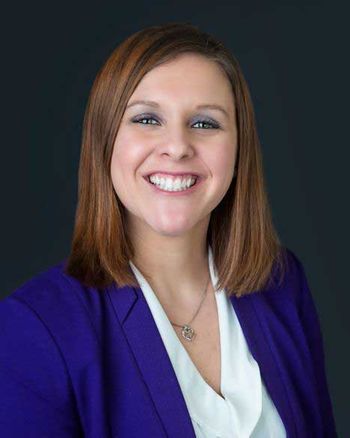 Amanda Bise
Amanda Bise works in our Cincinnati office, coordinating patient care among the hospitals there and throughout our network of pediatric hospitals. Prior to Healthnetwork, Amanda worked for six years in the banking industry. Before banking, Amanda worked for two years with adults with disabilities. Helping families navigate through life is where her heart lies and she is extremely excited to circle back to being of assistance to families in their time of need. Her experience in social work as well as bank management gives her superior customer service skills and the ability to think on her feet.
Amanda was born and raised in Northern Kentucky, graduating from Eastern Kentucky University with a Bachelor's in Social Work degree. As a proud Northern Kentucky/Cincinnati native she is thrilled to be able to show off her love of the Cincinnati area and the local healthcare options.
Amanda is involved in the youth programs at her church where she is a leader in both the teen and youth programs. She has a passion for leading the youth of today on a positive path and giving them the courage to grow into confident, self-believing young adults.
Amanda and her husband reside with her family in Hebron, Kentucky. She enjoys being outdoors, but most of all she enjoys spending time with family.