From Hopeless to Hopeful With Long-Haul COVID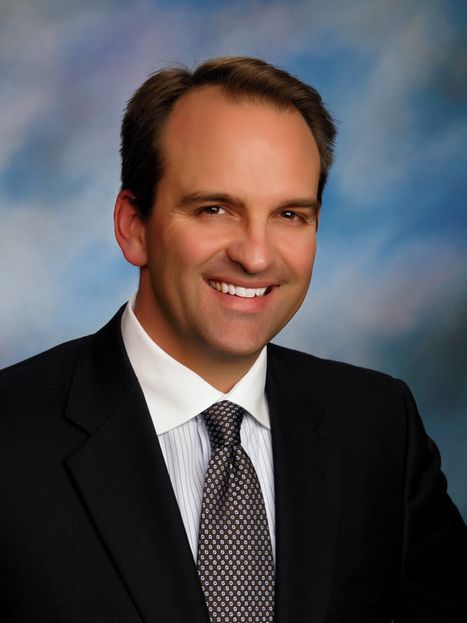 Michael Stoltzfus
Michael Stoltzfus is President and CEO of Dynamic Aviation, a leading provider of modified aircraft leased and operated in niche markets around the world. He is also an active member of the U.S. Capital chapter of the Young Presidents Organization (YPO).
Michael was diagnosed with COVID 19 in June 2020 and had a difficult course that involved lung and nerve damage. Fortunately, Michael started showing signs of recovery between October and December of 2020 but started experiencing relapses caused by emotional triggers from work and family life. His relapses typically began with headaches, followed by extreme fatigue. These long haul COVID relapses started occurring monthly.
"I had lost hope and believed that this was how my life would be from now on. I was frustrated thinking that this would just not get better. No one had a solution that worked for me, not my PCP or the other specialists I was referred to," Michael explained.
After seeing the help his brother received from Healthnetwork for a different issue, Michael decided that he, too, would call for help. Struggling on day 12 of a relapse, Michael was feeling terrible and desperate.
Healthnetwork Foundation Medical Coordinator, Michelle Williams, answered Michael's call and immediately gave him a sense that she was "on it." Michael's recent experiences caused him to lose confidence in the healthcare system as a whole, but he found renewed hope that Michelle and Healthnetwork would get the help he needed.
Michelle listened to Michael and provided him with an immediate connection to Healthnetwork Foundation Service Award recipient Dr. Daniel Sullivan, who leads the National Consult Program at Cleveland Clinic.
After being so sick for the better part of the year, Michael never imagined that this connection would become life changing.
"I showed up at Cleveland Clinic to meet with Dr. Sullivan and didn't know what to expect. Incredibly, Dr. Sullivan spent an hour and 20 minutes with me. I had the opportunity to build a relationship with him and to be deeply heard. I have never had an experience like this. And on top of this, I also had appointments with several other leaders – Chairs of their departments. These physicians are the ones who solve problems every day in
their own specialties. Healthnetwork allowed me to be connected to these physician experts who have deep wisdom based upon their years of seeing so many patients. These were physicians who have the confidence to say, 'this is the problem, and this is how we will fix it.'" Michael said.
"My gratitude for what Healthnetwork did for me is immense. You gave me the opportunity to go from hopeless to hopeful after four days of meeting with world renowned experts who are the best in their field. My hope has been restored. I now have a plan and a protocol to get fully healed," added Michael.
Michael, just like many other CEOs, put his health last on his priority list assuming that issues would resolve over time. Family and business challenges often presented themselves and these would take precedence. Sometimes these health issues would catch up to him and force him to deal with them, much like his long-haul COVID symptoms did.
"I remember one of the doctors I met – Dr. E*. He looked me in the eye and said 'Mike you will not recover at home. You need to commit to what we are saying.
I made a choice that day because I felt the resolute conviction of the experts who made recommendations based on their years of experience. I chose to actively disconnect in order to heal. If not for Healthnetwork and Cleveland Clinic connections, I would not have had the confidence to take this step and trust my executive team to take over the business for a period of time."
"I hope to convey how important what you [Healthnetwork] are doing. I tried for a year to resolve my health issues without success. Within days, your connections gave me hope and a solution. Cleveland Clinic staff members treated us like VIPs. It was clear they were aware of the relationship with Healthnetwork, and they had a high regard for what you both could accomplish together.
I never imagined I would meet with one highly regarded medical leader, much less multiple brilliant leaders who spent time with me to build a relationship and to resolve my issues.
I have two recommendations for my fellow YPO members. The first – reach out to Healthnetwork sooner rather than later. And, second – trust Healthnetwork to deeply listen to you, to activate immediately and to follow up often. Nothing else compares to what they can accomplish on your behalf."
*Emad Estemalik MD, MBA, is the Section Head for Headache and Facial Pain at the Center for Neurological Restoration at Cleveland Clinic