Grateful for Good Health Partners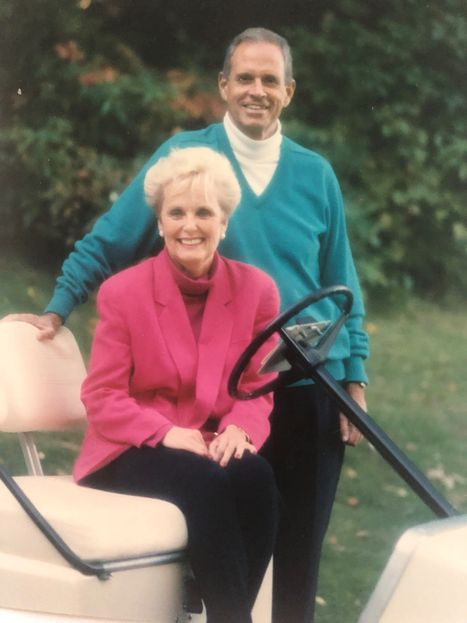 Carol & Lawrence (Laurie) Dooge
In January of 2021, Carol Dooge began experiencing a burning sensation on her tongue and an accumulation of sores in her mouth. The mysterious pain was frustrating and causing her to lose weight.
Various doctors (and even a dentist) had suggested that she had Burning Mouth Syndrome, but there was a chance it could be an auto-immune disease, such as Sjogren's Syndrome. After a biopsy and an inconclusive test result, Carol called Healthnetwork to reach a wider audience of experts. Carol spoke with Jennifer, a Healthnetwork Medical Coordinator, who offered an opportunity to consult with physicians at Tampa General Hospital.
"At Tampa General, I saw a Rheumatologist and an Ear, Nose & Throat (ENT) specialist. Everyone there was so helpful and concerned. Another biopsy was done by the ENT specialist, and they later reported that the results did not definitively indicate Sjogren's Syndrome," added Carol gratefully.
From the various experts she consulted, Carol learned that Burning Mouth Syndrome can often occur randomly. "All of my doctors were very concerned about my pain. They told me they couldn't cure it, but they tried their best to treat the symptoms." Throughout all Carol's appointments, Jennifer followed up with her to ensure she was getting the care and answers she needed.
In May, when it came time for Carol and her husband Lawrence (Laurie) to return up north, Carol was still experiencing pain. She went to one of her doctors in Michigan. "He looked at the medicine I had been taking and recommended that I take a much stronger dose. It is September now and while the pain hasn't totally vanished; it is so much better than before. I really appreciate the effort that the Boca Grande Clinic team, Jennifer from Healthnetwork and the different specialists at Tampa General put into my care. It really made a difference to me." Carol said.
Laurie also recalled a few times they had reached out to Healthnetwork for various family members who were able to receive care at different hospitals across the country. One particular serious health issue involved his daughter Janet. She had a routine colonoscopy and the subsequent polyp removal led to a dire infection. Janet ended up in her local hospital's ICU in an induced coma. In all she was hospitalized for 50 days and had undergone five surgeries. Over the next 10 months she continued to have significant medical issues. "It was then that we got Healthnetwork involved. One of your coordinators quickly arranged for Janet to see physicians at the Mayo Clinic in Rochester. We all were impressed by the experts she met there. She had another surgery and the care she received there put her well on her way to recovery and regaining her life."
Laurie and Carol have nine children and 23 grandchildren in Michigan, Colorado and California. They take comfort in knowing that should something happen to anyone in their family – Healthnetwork is ready and able to step in with resources. Laurie shares "I believe in the good that you do and will continue to support Healthnetwork and the Boca Grande Health Clinic. Both of you have proven to be an important contributor to the health of our family!"