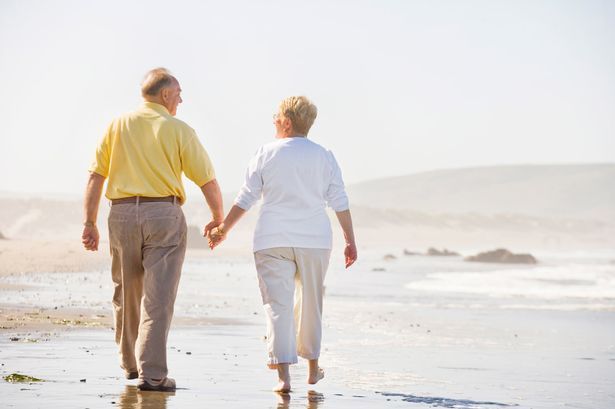 This is Why You Need a Second Opinion.
~ Former YPO Chapter Chair from Louisiana & Healthnetwork GOLD supporter
"From January thru March of this year, my wife has had a lot to endure on top of the puzzling symptoms she was experiencing. She saw five different physicians and had countless scans, MRIs and appointments.
Our world came crashing down when one of the specialists speculated that she had amyotrophic lateral sclerosis, (ALS). Before this diagnosis, we had a glorious successful and peaceful existence here in Louisiana. We had a summer home where we could escape (would we be able to do this anymore?). I couldn't believe we would ever resume our normal life again after we received this news.
I didn't know how to cope. Fortunately, I had reconnected with Healthnetwork as a GOLD supporter after talking with some of my forum mates. Whitney Baker at Healthnetwork became the lifeline I needed. She provided me with options for appointments with some of the best specialists at Johns Hopkins, UCSF, Mayo and Houston Methodist (which is where I elected to take my wife).
Within two weeks of making that decision, we had appointments with Dr. Stanley Appel, Co-Director of Houston Methodist Neurological Institute and one of the world's best at diagnosing and treating ALS. He has been leading the department since 1982 and is now the Peggy & Gary Edwards Distinguished Endowed Chair for the Treatment and Research of ALS.
Prior to her appointments I spoke with a resident on Dr. Appel's team and was able to give him her history. We sent all of her records from the 5 doctors we saw, and I carried her scans. The whole process of scheduling and coordinating her visit was amazingly efficient. Everything was perfectly organized before we left. We knew what to do, where to stay and where to go (complete with maps).
We arrived the Monday after Easter and were treated like VIPs. We were escorted to a room (one of many along a corridor) where there was a chalkboard with rows and rows of appointments for Monday and Tuesday. We remained in the room as the specialists came and went as scheduled.
At 7am Monday we were greeted by the same doctor who took our history. He asked more questions to compile a more extensive history. He explained the tests that were scheduled for that day. We were promised a meeting with Dr. Appel at 3pm that afternoon to review the tests and then we would meet with him again on Tuesday at 3pm for a diagnosis.
Precisely at 3pm, Dr. Appel and 5 others arrived in our room. For 45 minutes, his interns summarized our test results and history. Dr. Appel then pronounced that my wife did not have ALS! He erased all of her Tuesday appointments. I was beyond words. Our relief was instantaneous and so welcome.
We returned to Houston Methodist the next day (Tuesday) and met with the resident again. He told us we would meet Dr. Appel at 10:30 am. Dr. Appel diagnosed my wife with serious cervical stenosis and nerve impingement. This caused the pain and slurred speech she was experiencing. He did not recommend surgery for my 80-year-old wife, but recommended pain medications instead. I am amazed that we were able to get all this testing scheduled and to meet with such an auspicious expert. Our appointments were hugely successful in ruling out the ALS diagnosis, and the access was incredible.
I have a great sense of comfort knowing we can call Healthnetwork when we need it. I never expected to call on Healthnetwork so soon as I became a supporter again, but I needed your help. The access and support you provide is a privilege I don't take lightly. I am so appreciative of what you did for my wife – you will have my support for as long as I can give it! We know our journey is not over and that there is likely to be more appointments in our future. Healthnetwork will always be our first call. This experience has shown that second opinions are so vital to good health outcomes."