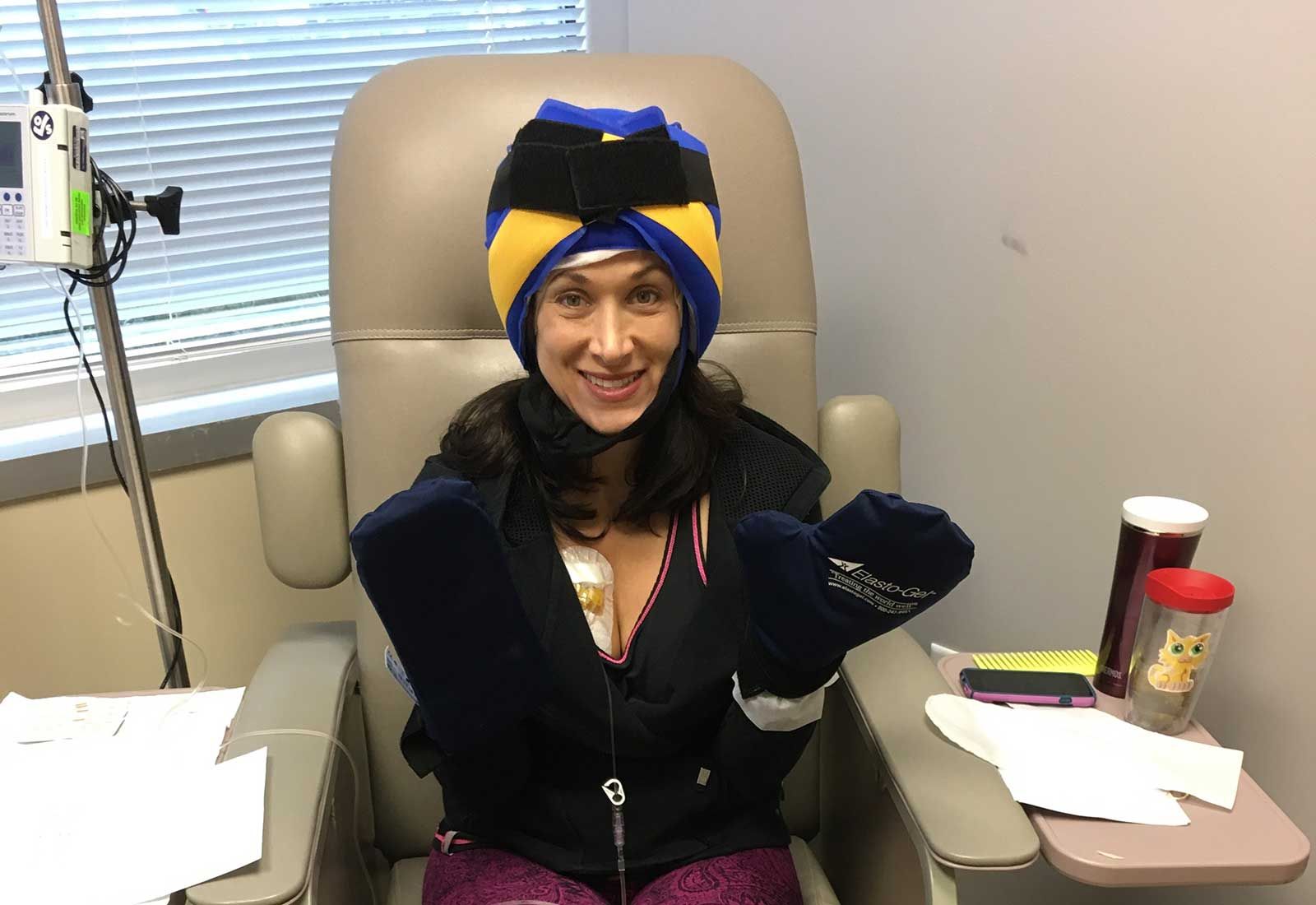 Tara McDade, daughter of Carl Vizzi
Carl Vizzi has been a GOLD supporter and firm believer in supporting Healthnetwork Foundation since 2007. Never was he more grateful for the hospital connections Healthnetwork offers than when his daughter Tara was faced with a health issue.
A young, energetic mother of three children, Tara McDade was enjoying her life and looking forward to the upcoming Christmas holiday.
Little did she know her world would be rocked when she found a lump in her glands under her arm just three weeks after she had a mammogram. She had an ultrasound on December 7th and four days later was told the lump was malignant. Tara had a nerve-racking week waiting for the biopsy report, but tried her best to be positive.
She finally had the definitive news: Cancer - Triple Negative Breast Cancer.
Her mother, Brenda Vizzi, immediately called Healthnetwork when she learned her daughter had breast cancer.
She spoke with Medical Coordinator Pat, who contacted Tara to start the process of getting a second opinion appointment. Christmas was approaching and to compound the issue, Tara was told she should start her chemotherapy treatments immediately because she had an aggressive type of breast cancer called Triple Negative.
Pat contacted Service Excellence Award recipient and two-time breast cancer survivor Lillie Shockney, RN, BS, MAS, at the Johns Hopkins Breast Cancer Center and asked for help.
Lillie responded immediately, copying her team and said, "We will see the patient TOMORROW!" Lillie confirmed. She understood first-hand how important it was to act fast.
Tara arrived at Johns Hopkins Breast Center the following day with her sister and they were greeted by several nurses. They waited less than five minutes. Nurse Catherine explained how the process works. Tara was scheduled to see three doctors, who would come see her in a consult room. Each physician was accompanied by his own assistant, who took notes during the exams.
As Tara put it, the appointments were "Great, great, great! We left with so much more information and another team of doctors to go to if needed."
Tara's experience with Healthnetwork Foundation was phenomenal. "I don't know what I would have done without you!" Tara exclaimed.
Tara McDade, daughter of Carl Vizzi
President, York Wallcoverings
York, Pennsylvania
Healthnetwork GOLD Supporter