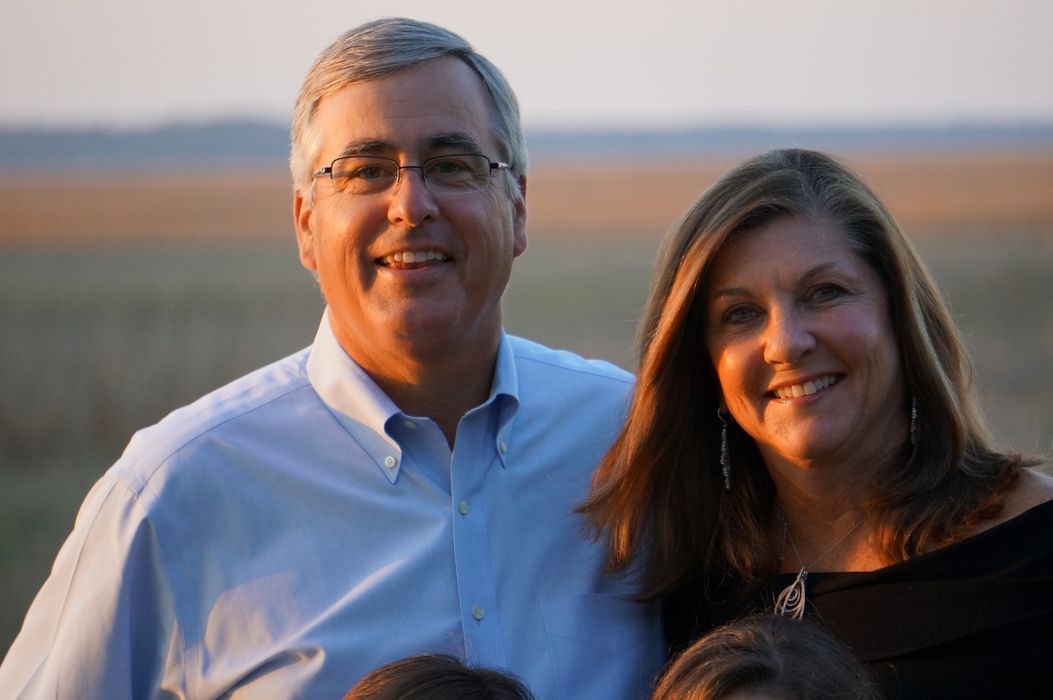 R. Jeffrey and Debbi Kimball
Healthnetwork GOLD supporters | Fox Chapel, PA
"It's Only Brain Surgery"
Jeff and Debbi Kimball know better than anyone how a second opinion can be critical.
Before having surgery for a chronic pain condition called trigeminal neuralgia, Jeff used to joke with his kids, "It's only brain surgery. What's the big deal?"
But of course it was a big deal. And despite having a good rapport with his local physician, Jeff felt it would be wise to get a second opinion for such a major procedure.
"I just happened to have recently seen a flyer from Healthnetwork," Jeff recalls. "I was thumbing through it and saw one of their experts was a neurosurgeon at Johns Hopkins."
As a longtime YPO member, Jeff was familiar with Healthnetwork and had taken advantage of the medical referral service previously for his family, but never for himself. He made the call and was introduced to Dr. Michael Lim, a neurosurgeon specializing in brain tumors and trigeminal neuralgia at Johns Hopkins. Dr. Lim is a recipient of Healthnetwork's Service Excellence Award.
Jeff chose to go with Dr. Lim. "I felt more confident in him and his team."
Post surgery, Jeff remembers asking Dr. Lim, "How soon will I know if it worked?"
"You're done," said Dr. Lim. "It worked."
The surgery, which moved a nerve away from an artery, was a success. This was a tremendous relief for Jeff, since trigeminal neuralgia can cause excruciating pain and can get worse over time.
Years earlier, Jeff's wife Debbi had her own experience with getting a second opinion. Local doctors were advising her to have a hysterectomy to address fibroids. But she had heard about an embolization treatment available at Johns Hopkins. Healthnetwork made the connection, Debbi had the treatment, and she avoided a hysterectomy.
Later, Debbi encountered other women who'd had similar symptoms and had hysterectomies. "I felt so sorry for them. One girl started crying right in front of me," she remembers. "She had a hysterectomy, and here I am walking around perfectly fine."
The Kimballs also utilized Healthnetwork for help with two of their daughters. One daughter was told she had a tumor and needed a hysterectomy and probably chemo later. But Healthnetwork facilitated a referral to Duke University Hospital, and the issue was resolved without hysterectomy or chemo. Another daughter suffered from terrible eczema. After all sorts of treatments failed, the family wanted her to see a doctor in San Francisco, known for his long waiting list and for only taking the very worst cases.
"We never would've gotten in," says Debbi. "But Healthnetwork took care of it."
Because of their experiences, Jeff and Debbi are big believers in getting a second opinion.
"People tend to just trust their primary, whatever they say," says Debbi. "But the new advances take time to make their way out to everyone. It helps to get other opinions and see what the rest of the world is doing."
"It probably would have been okay at the first place," Jeff says about his brain surgery. But where I ended up was a better alternative. I had more confidence going into it."
Having confidence in your doctor is a big deal. Studies have shown that when patients have confidence and trust in their medical providers, they experience more contentment, satisfaction, and overall well-being and quality of life.
And of course in some cases, a second opinion can be a game-changer. For Debbi and one of her daughters, it helped them avoid a hysterectomy. As for the daughter with eczema, the doctor in San Francisco discovered she was having a reaction to the steroids, which had been prescribed by her doctor at home. He took her off the steroids and prescribed another treatment, giving her relief at last.
"Healthnetwork helps you find what is out there," says Debbi. "We owe a lot to them. It's why we give as GOLD supporters."